Download Free Jagged Spiral Music Here!
To download, right click the links below and choose "Save As". You can download the individual songs or the entire album.
Yep, it's all free, folks. Enjoy. And share the darkness.
All files are 128-bit .mp3 format.
Days From Evil (2007)
Born from the score for a indie vampire movie, Days From Evil mp3 tracks were released here for free in October 2007. The CD was completed in July 2008.
Songs on the album run the range from airy acoustic to double-kicked monster metal that Icelandic dockworkers would listen to while tricking out their Dragon Boats. So click around, you just might find something that clicks with you…
Download the Entire Days From Evil Album and Artwork in one Zip File (Watch out, this is big!) – 53.5MB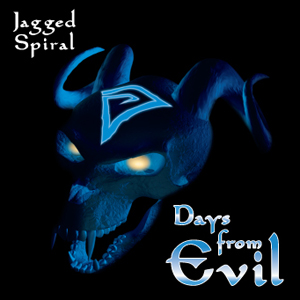 Or you can download the individual tracks:
Fire and Dice (2013)
Formerly code-named "Ten Easy Ways To Kill Yourself" Fire and Dice is Jagged Spiral's second album released in August 2013.
It sounds like an aircraft carrier. Being towed by a space shuttle. Which crashes into a planet. Made of depleted uranium. Which explodes. Makes the Big Bang that created this universe sound like Coldplay.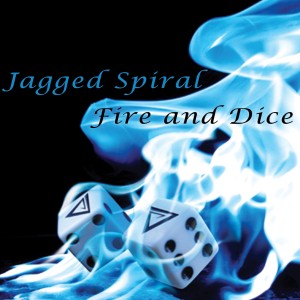 Why is it free? Who cares! Download it now, Â before we decide to charge for it…
CD Booklet Artwork (.pdf format)